Shaklee - Best of 2007 and beyond?
Tuesday, January 8, 2008
Shaklee is not the world's best kept secret anymore. Going green is becoming more mainstream, and Shaklee is leading the way. Several appearances on
Oprah
,
Time Magazine
,
The Oscars
,
Emmys
,
Family Circle
,
Women's Day
- what's next?
The word is out - Shaklee is 'in'. Join the Green Revolution with us! Check these out!
Shaklee in the News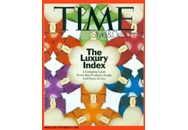 Shaklee, Roger Barnett and Get Clean™ in TIME Magazine!
The Winter 2007 issue of TIME Style and Design features a three-page article on Shaklee and Chairman & CEO Roger Barnett including photos of Roger, one of Sloan Barnett's Real Dirt on Clean parties and the entire Get Clean line
click here to download pdf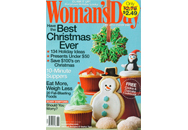 Woman's Day Gives Readers Get Clean for the Holidays

Woman's Day magazine featured the Get Clean Starter Kit in a giveaway in its Christmas 2007 issue to help readers get a clean start.
click here to download pdf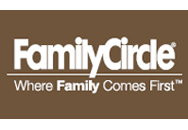 As seen in Family Circle magazine

BestWater Featured in Family Circle
Shaklee BestWater 82300 is featured as a "water purifier for every budget" in Family Circle's August 2007 issue.
click here to download pdf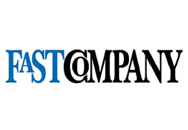 Shaklee Chosen as "One to Grow On" by Fast Company
Fast Company chose Shaklee Get Clean™ as a line of eco-cleaners that are comparably priced and much safer for office workers, highlighting the AutoShip delivery program for businesses.
click here to read more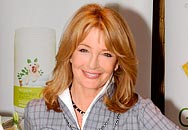 Get Clean™- At the Emmy's September 2007

Shaklee® Get Clean™ was featured at the first Green '07 Emmy Awards, in the prestigious Green Gifting Suite. Shaklee made a big splash as celebrities and media crowded around the Get Clean™ booth to learn more about our company and products.
click here to read more
O at Home Sets Designs on Shaklee

Shaklee Get Clean™ Fresh Laundry Concentrate and Shaklee Get Clean™ Soft Fabric Fragrance Free Dryer Sheets were featured in O at Home's makeover of a two-bedroom apartment.
click here to download pdf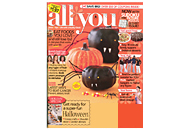 Shaklee Included in All You's Best-Ever Cleaning Shortcuts
The editors at All You recommended Shaklee Get Clean™ Scour Off Heavy-Duty Paste as a way to get rid of dried food splatters.
click here to download pdf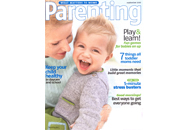 Shaklee is Parenting's "Tipsntrends" Top Pick
Parenting chose Shaklee Get Clean™ Basic H²™ Organic Super Cleaning Concentrate as the top pick in its "Kid Stuff" special feature, touting the cleaner as a safer alternative.
click here to download pdf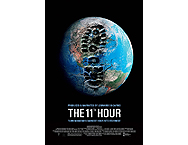 Shaklee Partners with The 11th Hour

Shaklee was selected as a partner by the producers of The 11th Hour due to our exemplary track record for environmental leadership. The 11th Hour, a film produced and narrated by environmentalists Leonardo DiCaprio, Leila Conners Petersen, and Nadia Conners, documents the adverse affects of climate change but offers hope and solutions that inspire others to take action and harmonize with nature. A profile of Shaklee and an interview with Roger Barnett will be posted on the film's Web site which is expected to get nearly 100,000 hits per month!
Click here for the film trailer
Click here for The 11th Hour Action Website
Shaklee Featured on Good Morning America
On July 12th, on ABC's popular Good Morning America television show, workplace expert recommended direct-selling as a smart, flexible career choice. She listed Shaklee Corporation, the number one natural nutrition company in the United States, as a great partner for people considering direct-selling, with competitive start-up costs and a passionate sales force committed to environmentally friendly products and practices.
click here to watch the piece
click here to download the media release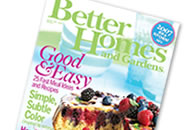 Shaklee's Get Clean Products featured in "Stocking Up On The Green"
August issue of Better Homes and Gardens now on newsstands, which reaches over 7,607,694 homes features Get Clean™ products. Buy your copy today!
click here to download pdf
Sent with permission from Better Homes and Gardens© magazine. Copyright Meredith Corporation 2007. All rights reserved.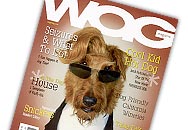 Shaklee's Get Clean Products featured in Wag Magazine
A publication for dog lovers, showcased Nature Bright® in its Spring Cleaning feature, calling the product safe for the environment and pets.
click here to download pdf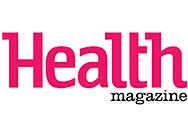 Cinch in Health Magazine
Cinch was featured in the May issue of Health Magazine, where the editors commented favorably on the line, noting "It isn't often we find a weight-loss system that we like, but Shaklee has developed a new line of products that caught our eye…"
click here to view the article
Shaklee's Get Clean Products on Oprah
On April 20, 2007 in celebration of Earth Day, Shaklee's Get Clean products were featured on The Oprah Winfrey Show. Get Clean products were celebrated for being safe, non-toxic and for creating a positive health impact for your family. This national recognition is proving to be another landmark event in the company's history!
click here to watch the video